Double Denim in spring is the perfect outfit to commence the sunny days. Without doing too much too soon! As I'm delving into my spring/summer wardrobe and moving away from jumpers. Denim is a great transitional look to go for when having a busy day out with friends and family. I love this combo from Next SS17 collection. The two tone denim is so pretty and seasonal have fun with this summer!
Keeping up or staying True to you? Let's discuss!
A conversation that me and my friends have been having as of lately has been about style. Today so many trends are popping up, as fast fashion is getting faster, it's like playing catch-up. But then don't you think sometimes that you start to lose your sense of personal style! To be honest I think that's what happened to me at the end of 2016. I was trying looks that I actually wouldn't wear and it was difficult to put certain looks together.  Now I am taking it back to basics and working with what naturally is my core style and inspirational sources and iconic fashion brands that I love!
For example, Farfetch have a style guide segment on their site which talks about various different style habits and trends that refers back to adapting to your personal style. A big one for me that I have got inspiration from is 'What To Wear With White Jeans'. I LOVE wearing white. It is clean, classic and goes so well with everything. A style guide on this is a great go to help for me to style my white jeans with various looks.
Fashion is always evolving and you may not have the time or money to be trying to keep up with. This is where style comes in and using what you have to re-create amazing looks that embodies what your style is. Not what's just hot for now!
I speak to myself here and you too, let's bring it back to basics and build out style, so that when we look back. We will be telling our kids, look child I was so hot in my twenties, I know about fashion take a look here! That is going to be such a funny time In many years to come!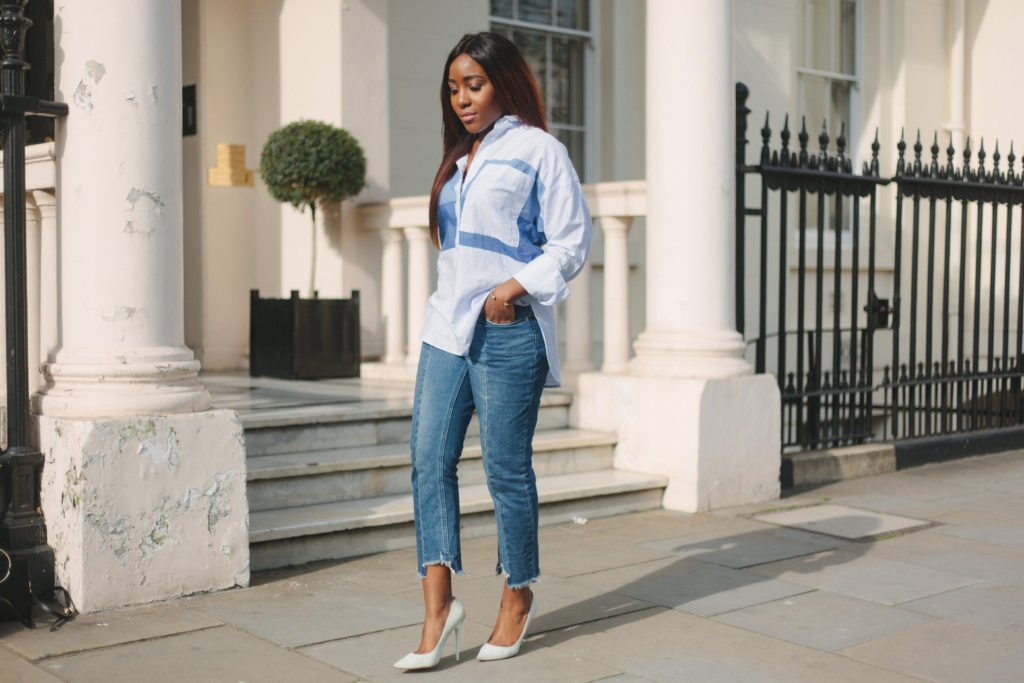 Jeans – Next
Top – Next
Shoes – Jimmy Choo
Photography – Vinn
Olivia Gold x
Save
Save
Save