Style and Truth Ethos – Nailed by Jigsaw Immigration Campaign
Generally, some may say for a brand to center a campaign around a controversial political issue such as immigration is a big risk. Well, Jigsaw did that boldly and proudly and it worked!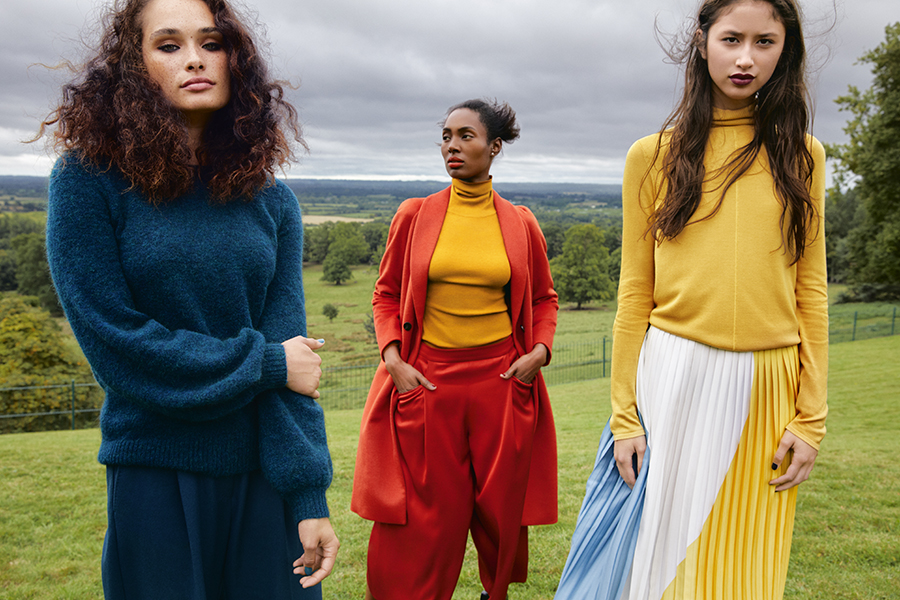 Jigsaw- Immigration Fall Campaign
Jigsaw recently launched a new campaign built around celebrating immigration as part of their promotion for its autumn/winter collection.
If you are commuting through central London you will have seen major ad campaign posters taking over Oxford Circus tube station in London and The Times website, as well as many print publications such as Stylist magazine, Metro newspaper, The Independent as well as across social and digital activity. The aim is to show how Jigsaw sources materials from across the world while making the point that without diversity its products couldn't be made! Which is a strong global message to stand for inclusion and diversity 
For this particular brand campaign, Jigsaw teamed up with Ancestry to help aid communicating the message of diversity and inclusion within the fashion industry! Celebrating the fact there are 45 different nationalities working within the Jigsaw business.
Led by agency The Corner, the campaign fits into a wider strategy and business ethos to stand for something other than just its product but the people who are responsible for making the clothes, or where the material is sourced. Jigsaw brand is now letting consumers know that they have a social purpose as part of its 'Style and Truth' ethos that was launched back in 2014.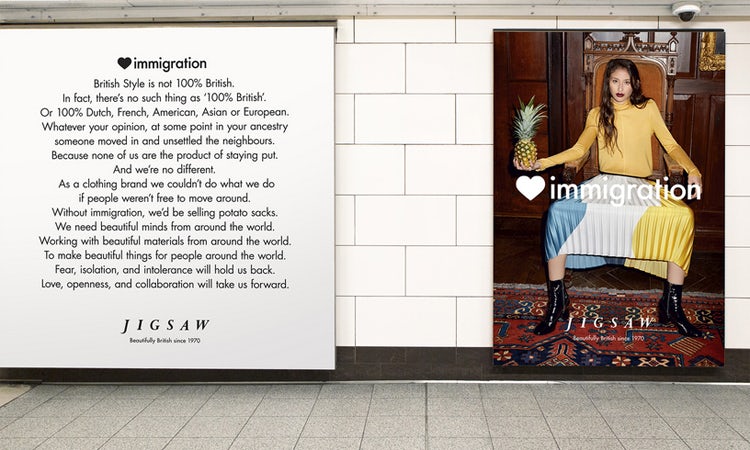 Jigsaw's Marketing Director Alex Kelly expanding on the brands campaign idea and shared with Marketing Week that,  "looking at the fashion industry and realised no one talks about the benefits of immigration or the debt we all owe to it,"One of our products could have Mongolian wool, Turkish satin, Chinese silk and Italian buttons, so the campaign will celebrate that diversity at a product level but also a broader level too with the DNA tests all our employees are doing. If other fashion brands follow suit then that's great because there seems to be a lot of fear in this industry around taking a stand."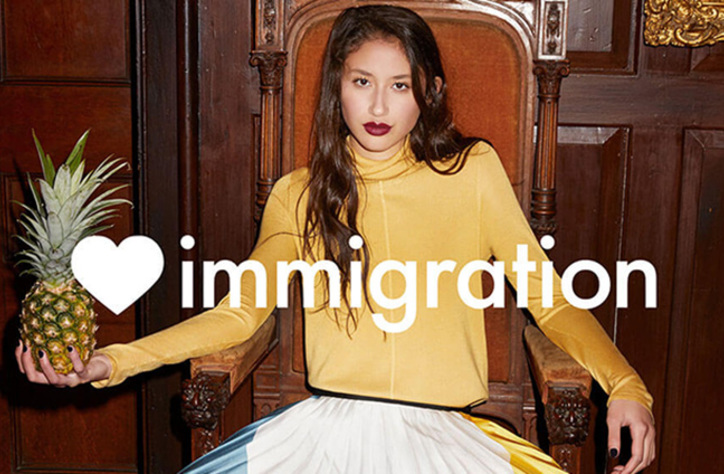 Key Learnings
Brands should take more responsibility of taking a social stand within society as designers.

Explore what your brand vision is and look to include your ethos within your brand and seasonal campaigns. (you are what you say and show you are to your consumers) e.g. Jigsaw's brand was built on immigration so they told you and showed you!

It is a big risk to be outspoken on political views, however, backed up by research and purpose it is a winning formula to captivate and engage your audience. And create a stronger relationship with your customers on a deeper emotional level.

Jigsaw is a great example of a brand that is championing for diversity and inclusion. Racism is a constant topic being challenged within all industries today especially fashion. Jigsaw is contributing to the solution by making diversity imperative to their consumer communication strategy!
Olivia Gold – Life Of Marketing Girl! x