The classic flare is a piece that I have been buying and wearing more and more. It really helped me get through 2017 winter and this continued crappy cold weather here. 
Recently I purchased his red turtleneck from H&M. A classic bright rouge red that is a great fit and works with any bottom paired. Most importantly it was only £5.00. I paired it with these PJ style wide length pants from Missguided and faced the windy weather in style.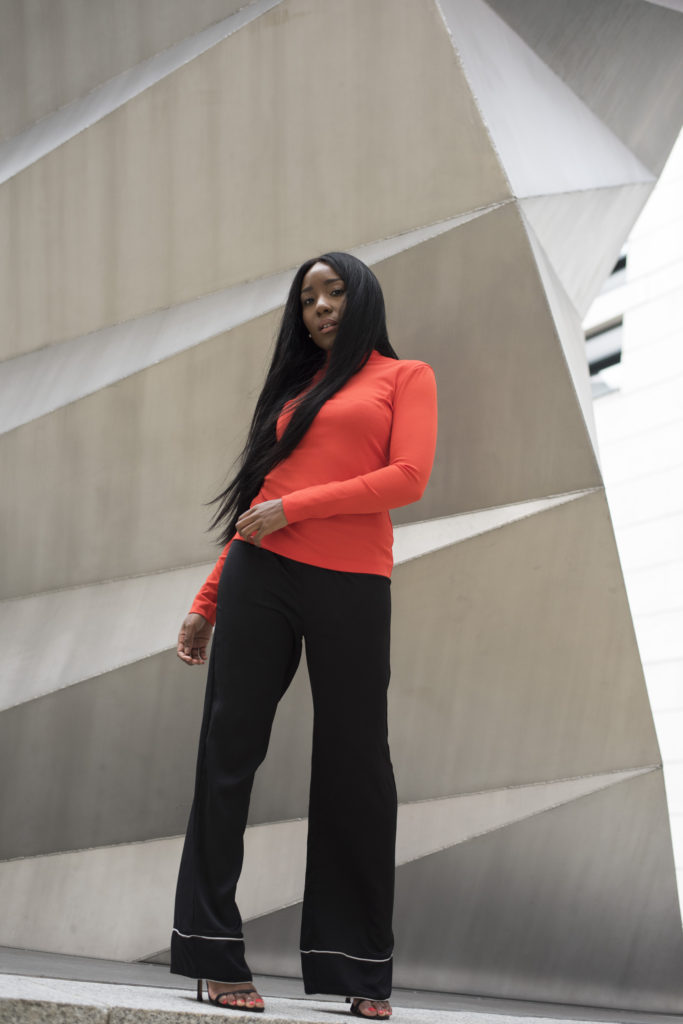 Is my wardrobe ageing before my time?
This weekend it was planned for me and the girls to head out to a few events, as it was a few friends birthday celebrations and I was looking for an outfit to wear, and I realised that didn't have any party wear. Which is crazy to me, I have always been a girl that enjoys going out and had the outfits, the freakum's dresses, the sexy playsuits. BUT NOW, I open my wardrobe and it's like all I have is day outfits. Cute outfits to wear to brunch, weddings and church attire. All my sexy outfits have got lost in the mix 'growing up and maturing my wardrobe' I have lost my touch to maintain the sexy essence that I like to wear when going out. 
So next missing is bringing the sexy back. Of course, I will need to have actual plans for date night moments, more clubbing and girls night out dinner dates. To be honest this will definitely encourage me to live my best life, be sexy and enjoy look my best whether it is being chic or sexy. So stay tuned for the ultimate sexy glo up!
Missguided – Trousers 
Shoes – Stuart Weitzman 
Top – H&M
Photography – Michal 
Olivia Gold X