How To Style Wide Leg Pants – 2018 looks! Chic, casual & cool
On my Instagram, I shared my 2018 style muse is kahlana Barfield Brown. She is the queen of layering and wearing wide leg detailed trousers. I fell in love with her style have added her vibe to my mood board.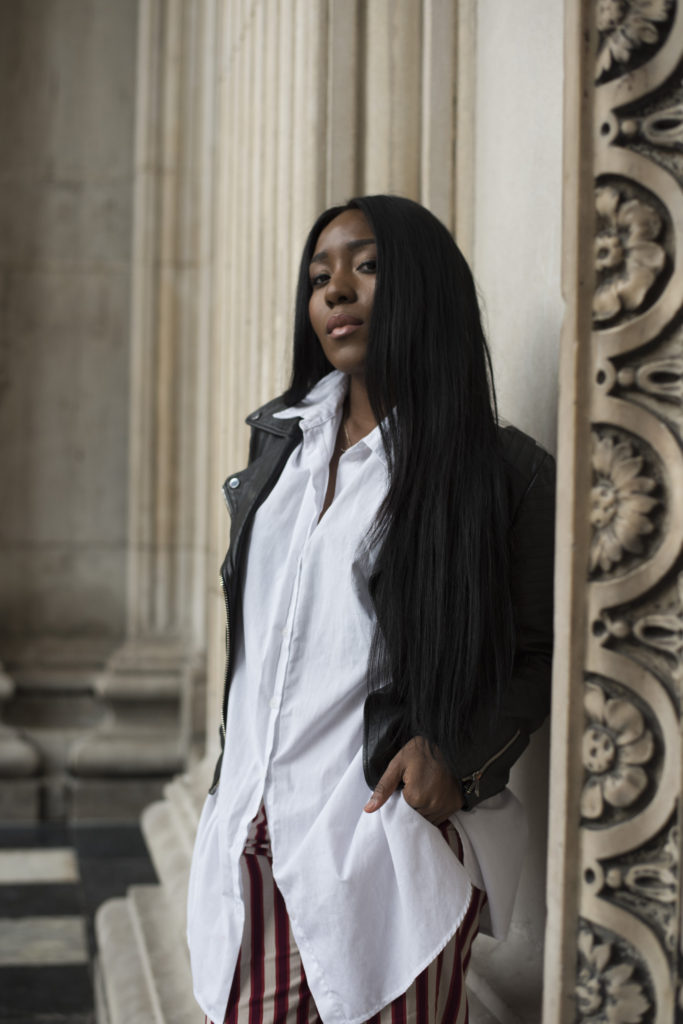 I haven't done much shopping this new year sale as I didn't really see anything that I wanted to add to my wardrobe. Which is unfortunate as a shopping geek. But what caught my eye, were these Zara stripe trousers that were completely giving me Khalana vibes. So I had to purchase. Continuing with my casual, chic comfort theme, layering has been a really cool way to play with colours, patterns, and my personal style.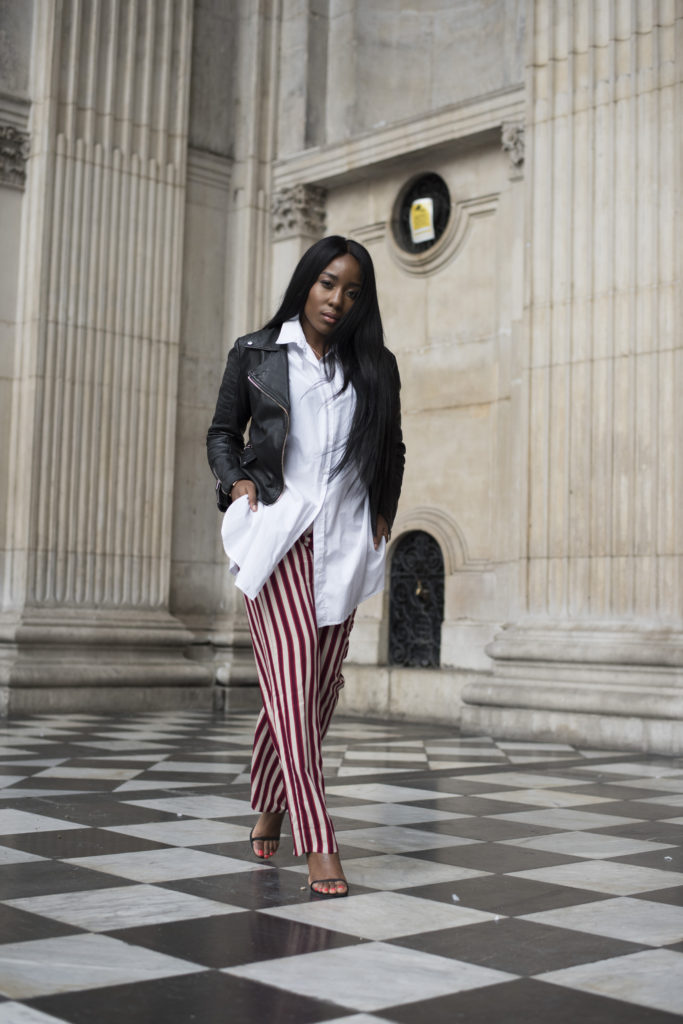 Being a curvy girl (slim thick) you can get caught up trying to dress for your shape, making sure you hug the right places. But after a while, that can get a bit boring and played out. I think the Fashionva girls have got that covered (no shade, as I genuinely love my curves and showing them). But this is why I was so drawn to kahlana, she plays with bigger shape trousers, oversized t-shirts or jumper and kills it with a killer heel. It is the perfect balance of casual cool for a girly girl. 
So I'm starting to purchase wide length bottoms that have detail, such as the stripe in these. I hope to find more and will document this journey on my Instagram, so make sure that you are following me. keeping it simple, I paired these with an oversized shirt and a leather jacket. I was even thinking if I wanted to add more 'spice' to this look, it would be super chic if I put on a beige/taupe waistcoat. 
 How To Style Wide Leg Pants? Now you guys know my vibe for 2018!!!
Photography – Michal Burchdt 
Olivia Gold x