We are the in the thick of the festive season of Christmas and seasonal looks are in demand. Whether it is your work Christmas party, catching up with friends or heading out to dinner parties. There is a lot going on! It really is a fun and loving season. And of course, you need to be looking on point.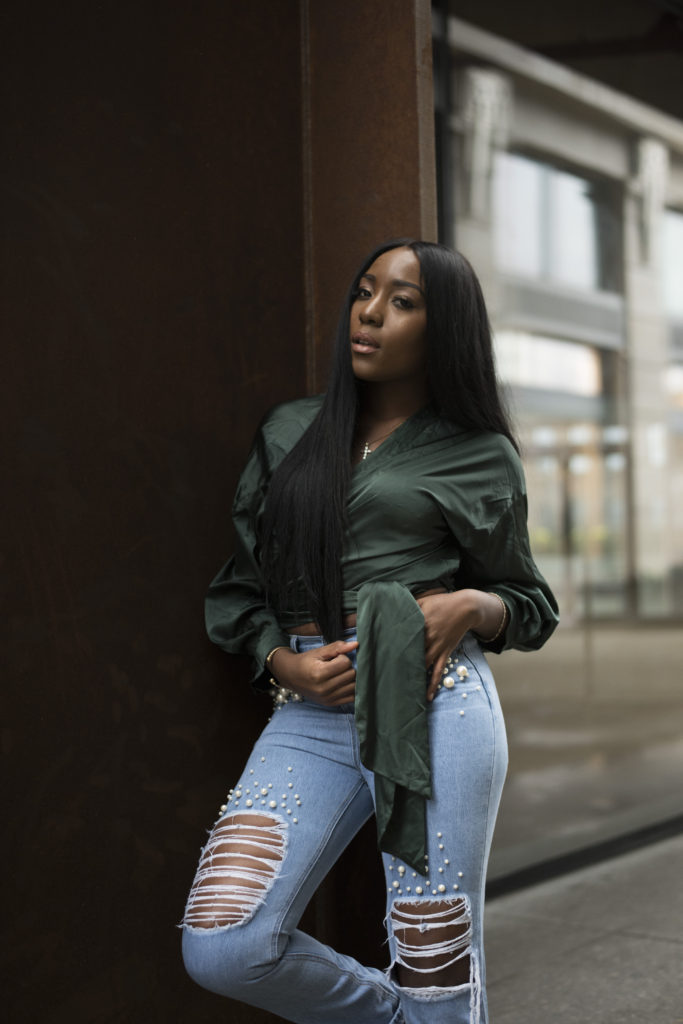 Seasonal Looks – The Satin Wrap Top and Detailed Denim
 In my last few posts, I have talked about 'dressing casual' cool and I still have kept that vibe when dressing up during this time of year.  Jeans is always a winner and I recently purchased new denim jeans from ASOS, which are so chic and luxe with the pearl detail that sits right underneath the front pockets, which are the perfect kind of denim to wear on a night out. I paired this up with an emerald wrap top from Nasty Gal, which I love as it an all rounder top to style up or down!
As you can also see, I have changed up my hair and doubled the length of my hair. I love it, I've always wanted 'Naomi Campbell' look and now I think I've achieved the look lol. 
This time of year I definitely spend time reflecting on how the year has been. I am truly thankful because it has been a GREAT year. I always go back to my journal and re-read what I wanted to accomplish and see what I stuck too, what I missed and use this time to meditate and strategize going forward into the new year with new goals and wisdom from the lessons I have learned so far. I hope you too use this time to relax and not be so hard on yourself for what didn't work out, as everything will happen in its own good time. Always focus on maintaining a mindset of gratitude because the best is yet to come!
Jeans – Asos
Top – Nasty Gal
Heels – Stuart Weitzman 
Photographer – Mike