Autumn is here, which means clocks go back and the nights get darker quicker. But more importantly, autumn fashion is in full effect. Its all about the Autumn Nude.
The dark beige, rust brown and burnt orange tones that seem to be ruling the high street. As I walked througOxfordrd street last week. I popped into Mango, Zara and H&M and that was the main colour palette that was reigning the shop window. As well as the craze for leopard print too!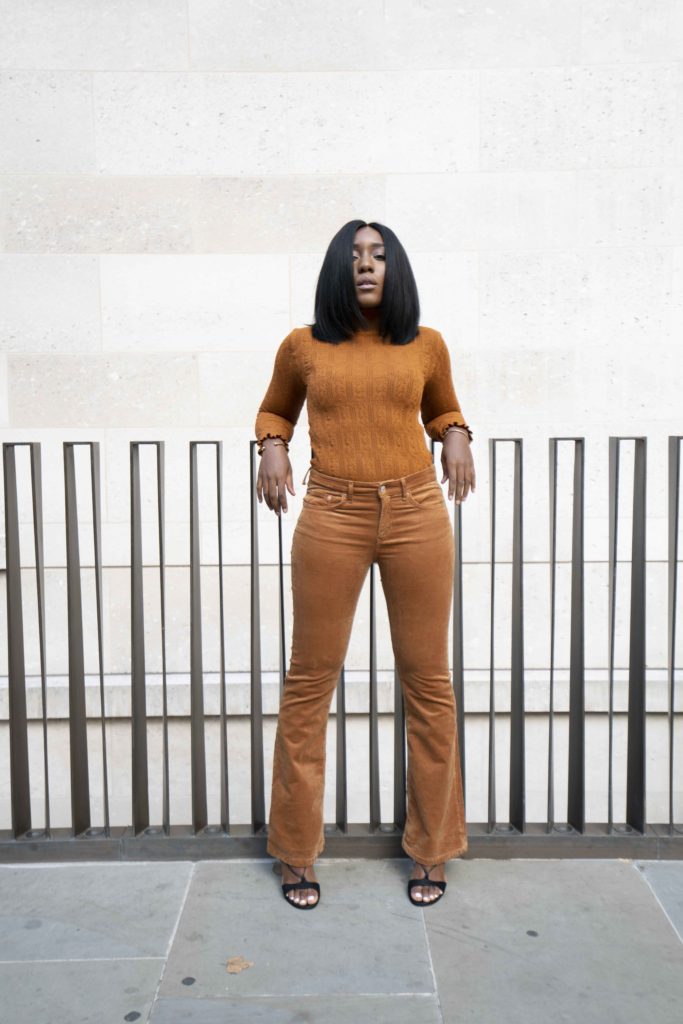 To be honest, it's only the last year that I have warmed t this tone. A few years ago, I thought this shade of brown wouldn't look nice on me it will drow me out and I would like bland. Crazy right? But thank god for growth, self-love and confidence. I love it and has become a favourite shade to wear in summer and in winter.
This whole is from Zara of course as they are nailing the various key trends for winter. The trousers are cord material in a rust brown shade which fit amazing. a low/mid rise flared trousers, channelling 70's era. I don't have any flares in my wardrobe, so this was a nostalgic purchase as I would always be in flares in school back when we had 'own clothes day'.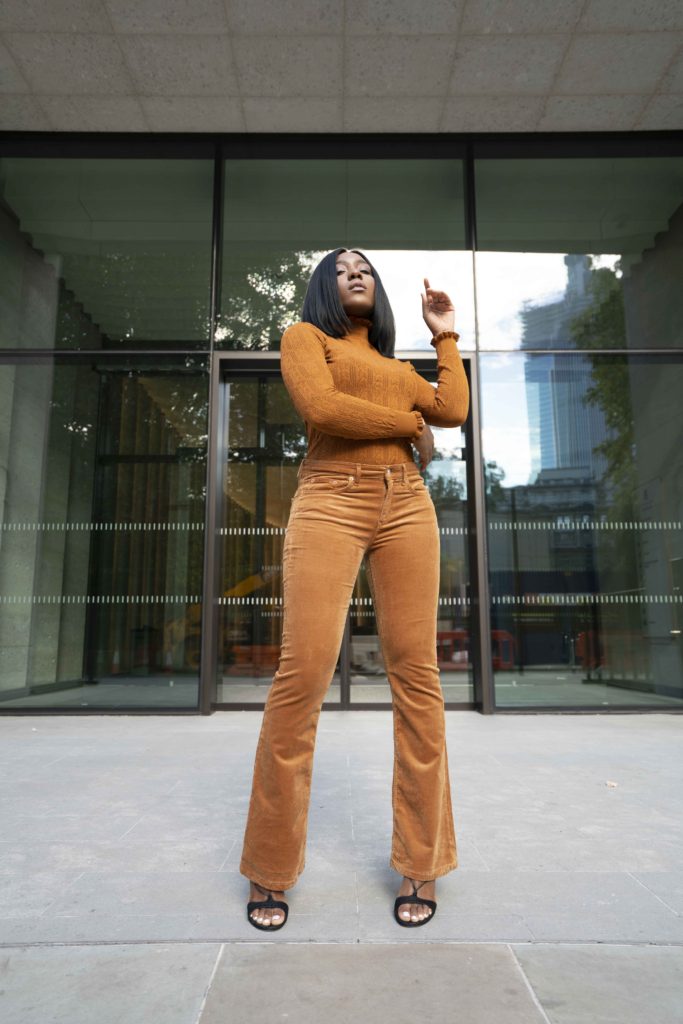 I wore this with a matching long sleeve crochet weaved top. which felt amazing on. It also comes in white, which I plan to get as it is a perfect brown. I wore this with my Stuart Weitzman wrap leg heeled sandals which is a classic heel that works with the most outfit I tend to wear.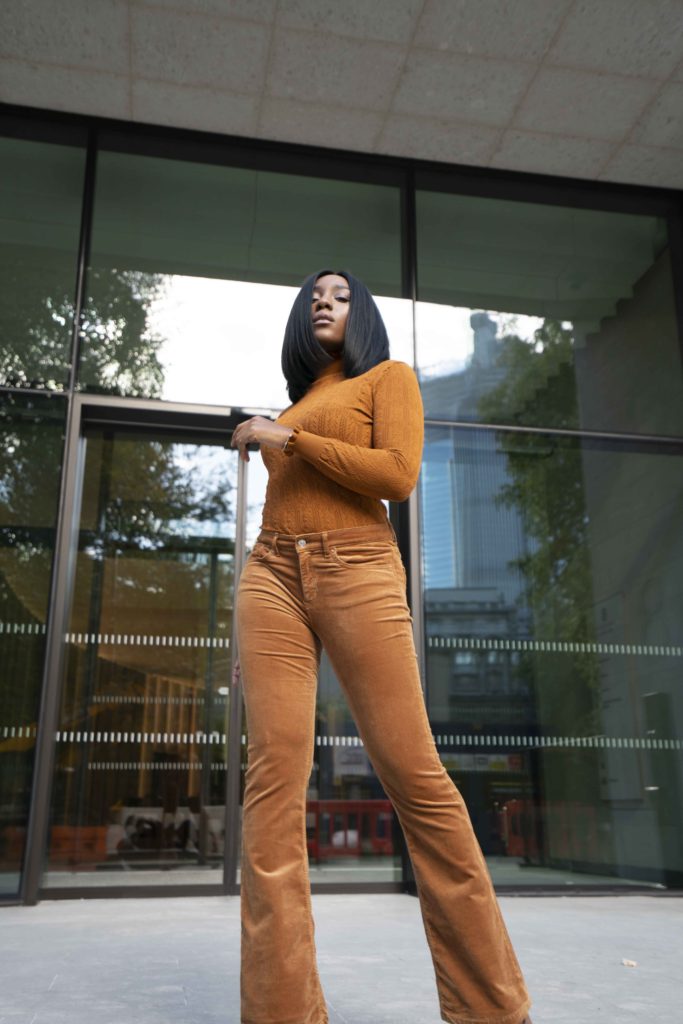 So yes, I will e being brown, dark brown staples for my wardrobe as I loveeeeee this shade and can't believe it took me this long to like it. This is why fashion is so important even though it is only clothes. Trends and colours come back and something that you may not of like in the past becomes a personal favourite and element of your style evolution which I just a reminder about like. You have an opportunity to change what you don't like or change your mindset!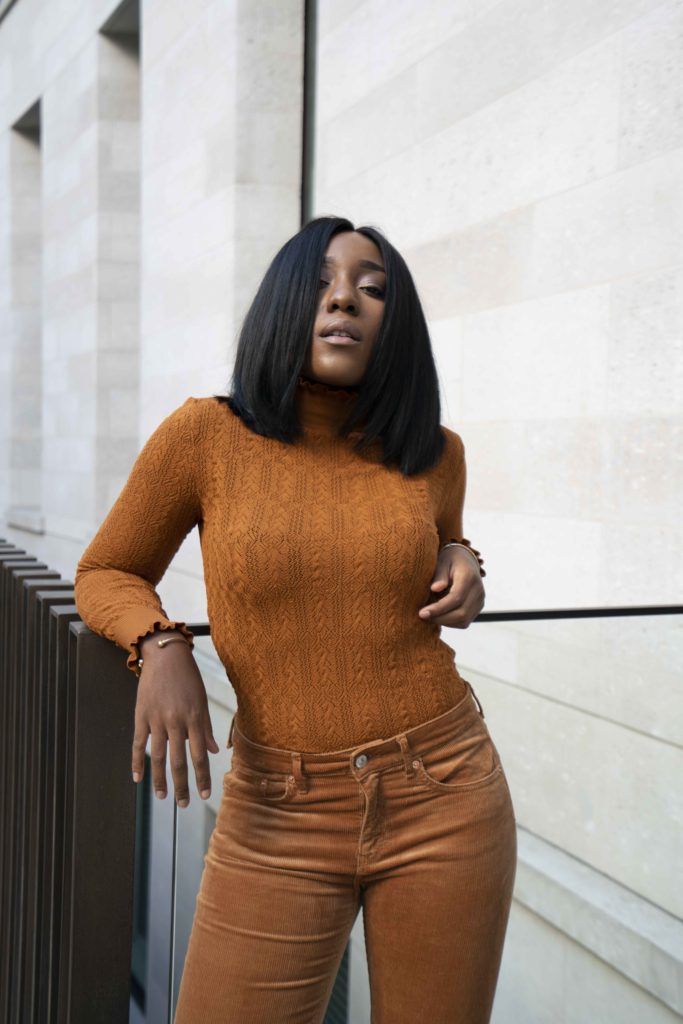 Trousers – Zara 
Top – Zara 
Shoes – Stuart Weitzman 
Photography – Michal Burcht 
Olivia Gold x