How to wear bright colours in the winter? Well, we have 10 days to go until it is 2018. So there are many end of year dinner parties, social meet-ups, and gatherings that require you to look your best. The weather is still gloomy and cold. And for some of us, we are still recovering from a recent cold. Well, I have actually. But nevertheless, looking chic and sassy is always at the forefront of our mind, if you love playing with your style and having fun with fashion, like me!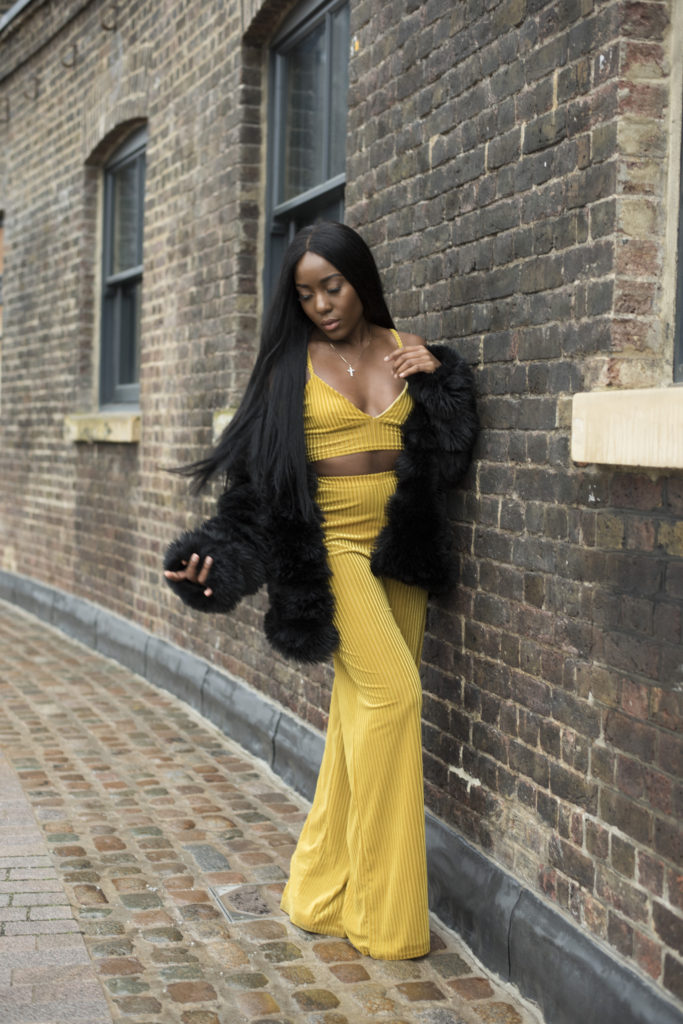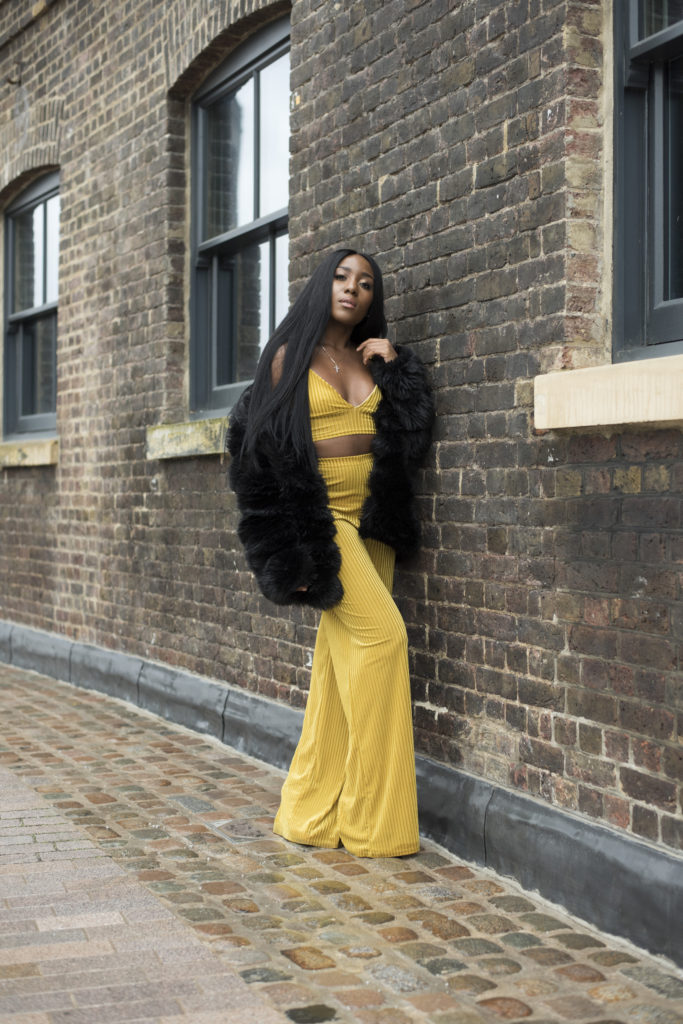 Bright Colours – I feel like naturally at this time of year we tend to shy away from the hues of yellow, pink, green and many other bright colours that come to mind. It seems like it is a safe, trendy option to wear grey, black or navy tones. But I love that I am seeing girls go bold confidently with colour this season, which I have seen on Instagram, blogs and just around the city in general. Girls are killing it playing with colour, rocking it like it is the new black.
On the runway, the Autumn must have colour has been red. A staple shade that was a consistent theme from YSL, Gucci, Prada to our favourite high street stores such as, Zara and H&M. Being bold this season, when I was sent this two-piece set from lotd.com I knew it was the perfect outfit to wear on a date night with my partner. I also threw it on again to wear to my girlfriends birthday party.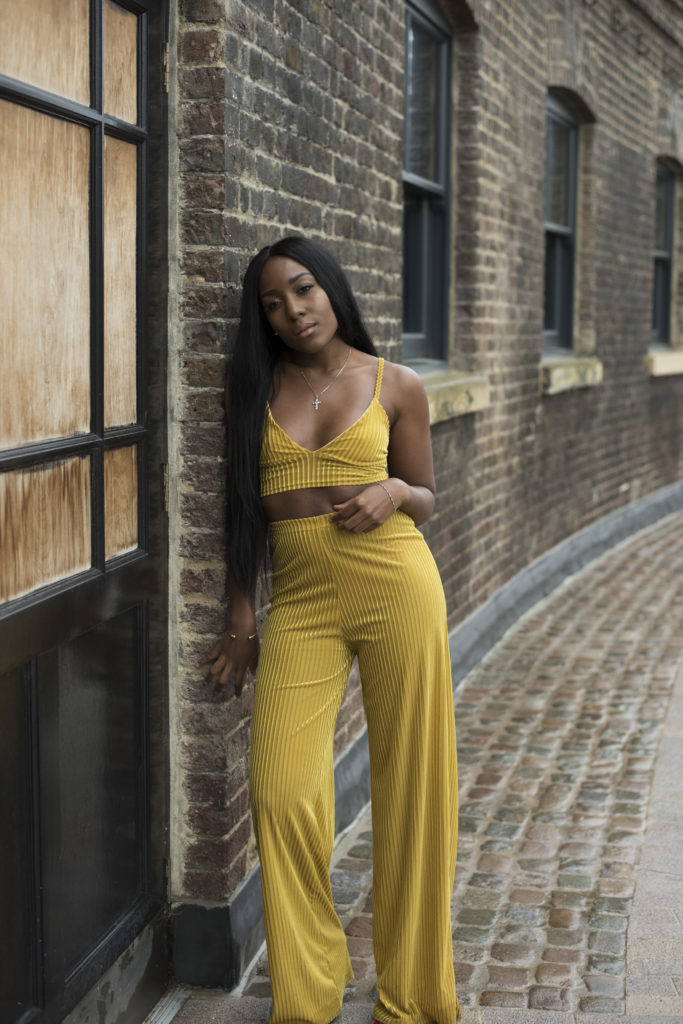 I warmed to this whole look because of the yellow mustard tone, which blends perfectly with my black faux fur coat. I have lived through this winter in this coat, it is warm, chic, and a classic statement outerwear that will never go out of style.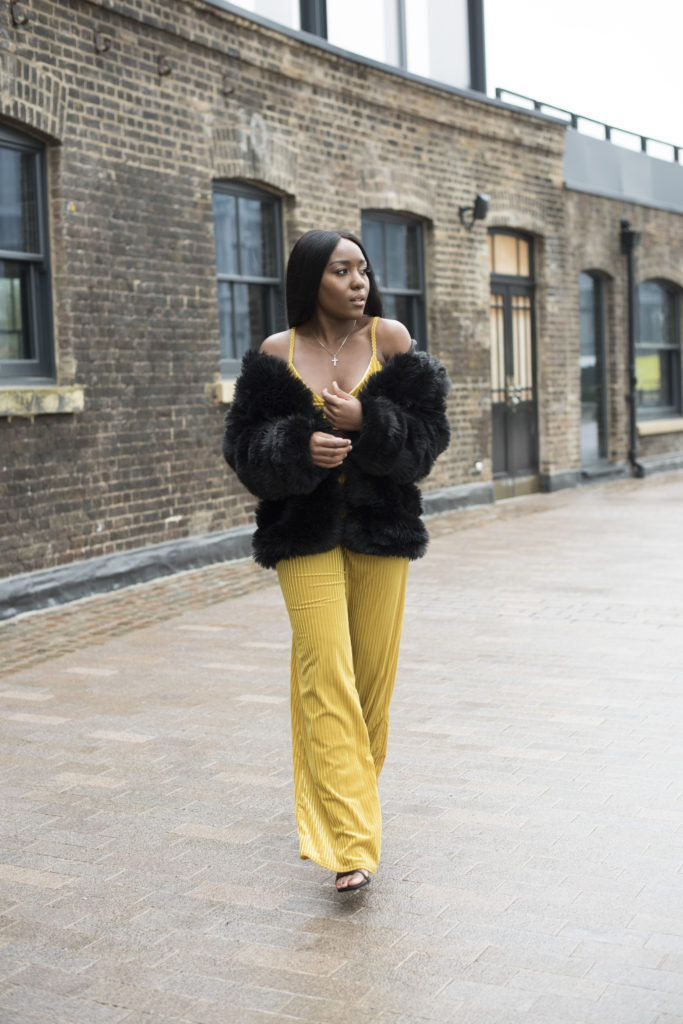 How t0 wear bright colours in the winter?
When wearing a bright colour, to balance it out I recommend to pair it with a classic outerwear, whether that is a blazer, long line coat or classic fur (depending on the occasion you are dressing for)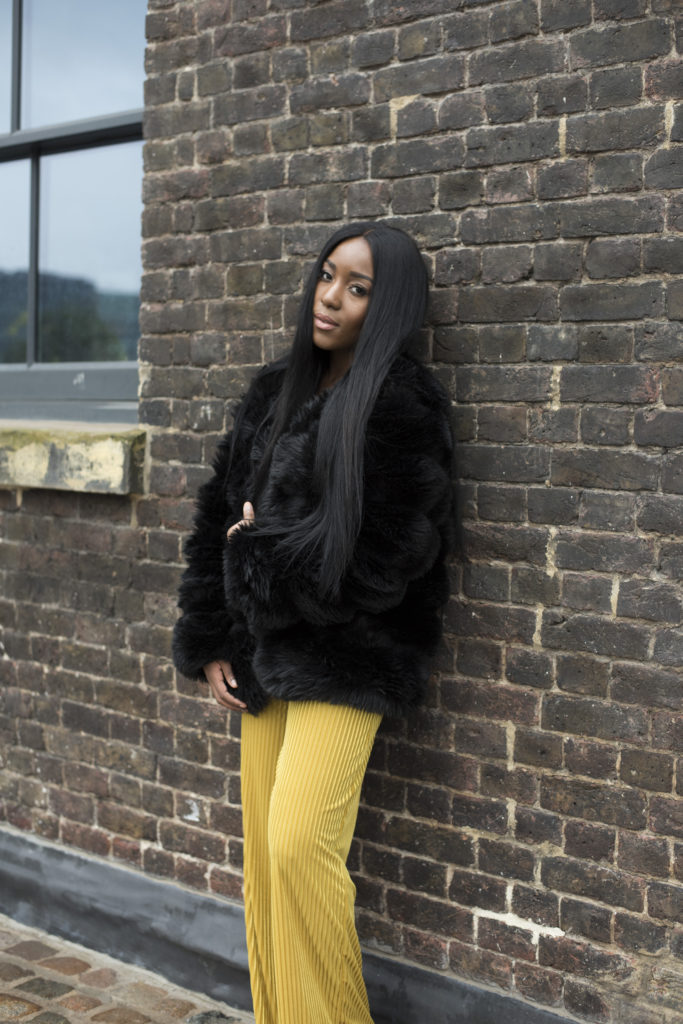 Co-ord – LOTD 
Faux Fur Coat – LOTD 
Photography – Michal