Another style post but more importantly a post with a message and its simple be free! Do not allow yourself to be defined by your job or your title, how many hustles you have going on and a big one for this millennial generation, 'what do you do?'
You is just enough before any of these additional applications come into play. I, myself recently experienced this. I would hold onto my job title, who and what I was affiliated with to feel like I'm on the level of where I am supposed to be as the next 25 year old girl. When things changed I then questioned everything! Who am I, people asked me questions and I couldn't answer as they were questions linked to being defined by my title or job and I didn't have that so I was like well….nothing. But it is not true, you will always have an answer, right in front of them, and it is yourself!
Be free and own being yourself, it is the most freeing discovery ever, and as a result things have fully changed and changed for the better and opened up a bigger sense of purpose, just from a result of owning being me. So be free, except who you are and never let another person, job, or anything define you. You define yourself and that is the most freeing thing ever!
So my style post is me, Olivia Gold, being free in a green mini dress, YSL heels and Levi denim jacket.
God is good and he will always show you the light!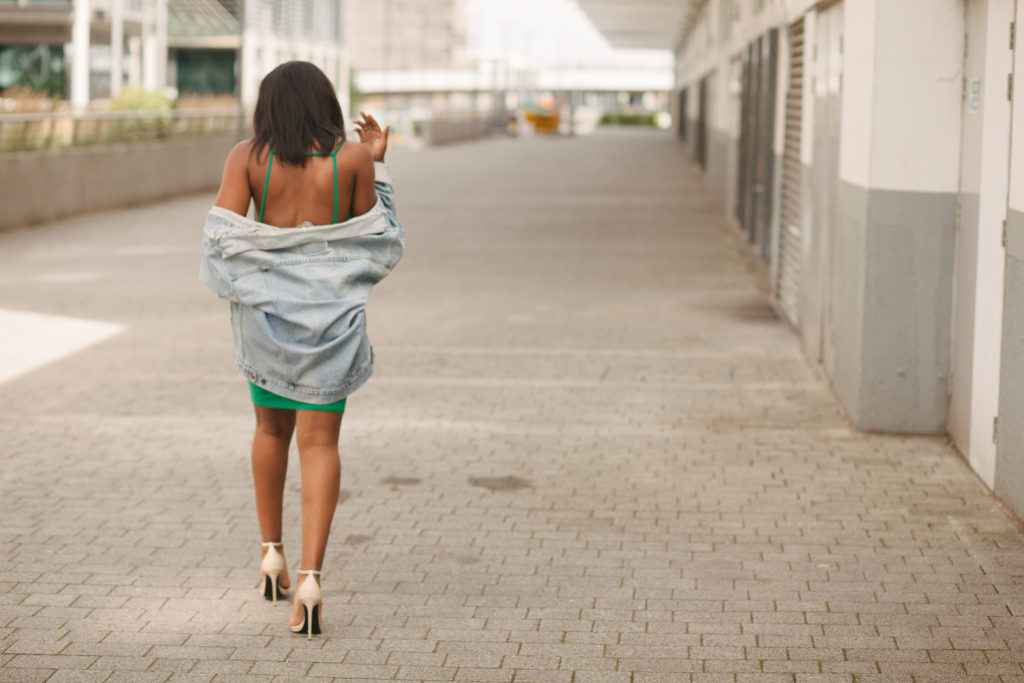 Dress – ASOS (similar option)
Heels – YSL
Jacket – Levi's (also try ebay for some cheap authentic finds)
Photography – Vinn
Olivia Gold x