Vintage Levis are the most practical and diverse stable pieces of clothes to have in your wardrobe. The best thing is, you can get on eBay. That is where I have bought all of my Levis products.
Shopping On eBay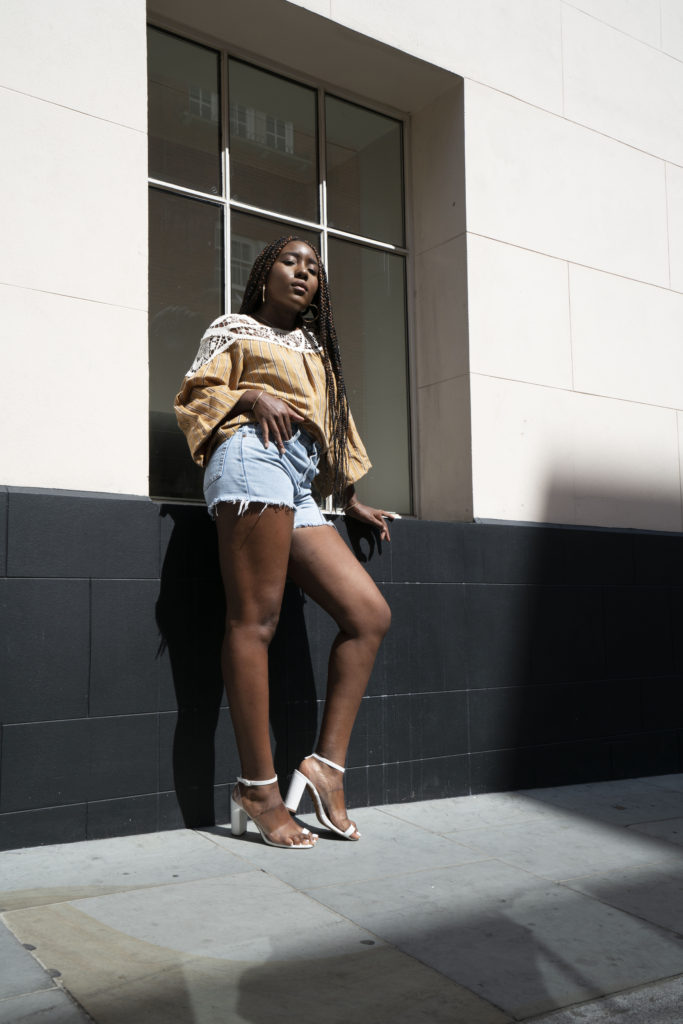 Since I have been making more of a conscious effort to buy items that last and that are very versatile. Denim has always been the one thing that you can get the most wears out of and work for ALL occasions. This year I had to purchase a new pair of denim shorts, as I have put on a bit of (happy) weight over the last 6 months and needed to get a bigger size. I did not want to spend £50 on another Levi and remembered easy it is just to get a second-hand pair from eBay. The newly purchased shorts cost me a total of £12 including packaging. Bargain!
It made me realise how handy it is to purchase off eBay, as you can get a really good steal of there. I also have purchased vintage Levi vintage denim jacket which was only around £25, it has that old feel, which makes it even more perfect.
I styled the shorts with a sand oversized blouse from Zara which has crochet detailing. A real summer casual day outfit. I spent the rest of the day walking around London and going for lunch with my Boyfriend. Summer days are always better when you spend time outside and explore where you are in the sun.
My summer go-to heeled sandals have been these white sandals from Topshop. They too also work with most looks and are very comfortable. I have linked where you can get these from directly.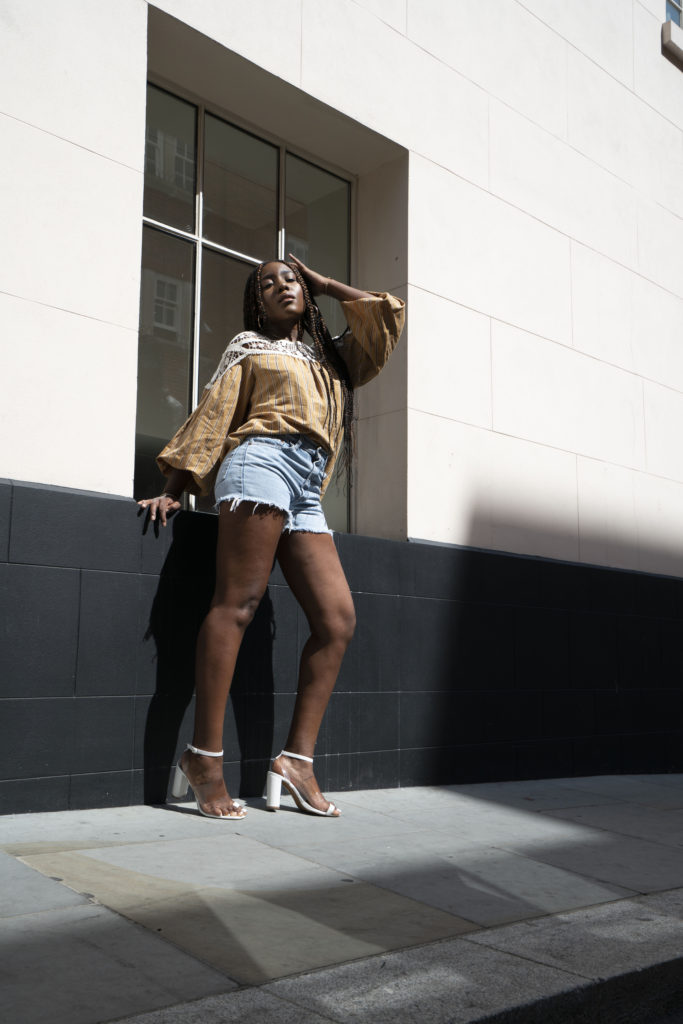 Shorts – Levis (eBay)
Shoes – Topshop (yellow version)
Top – Zara (Sale no longer available)
Photographer – Michal Burchard
Olivia Gold x