My new favourite go-to for the winter season, wide length pants. For a night out or a dinner party, I have been drawn towards a fancy trouser that is sung and cozy to tackle the wind of the winter weather.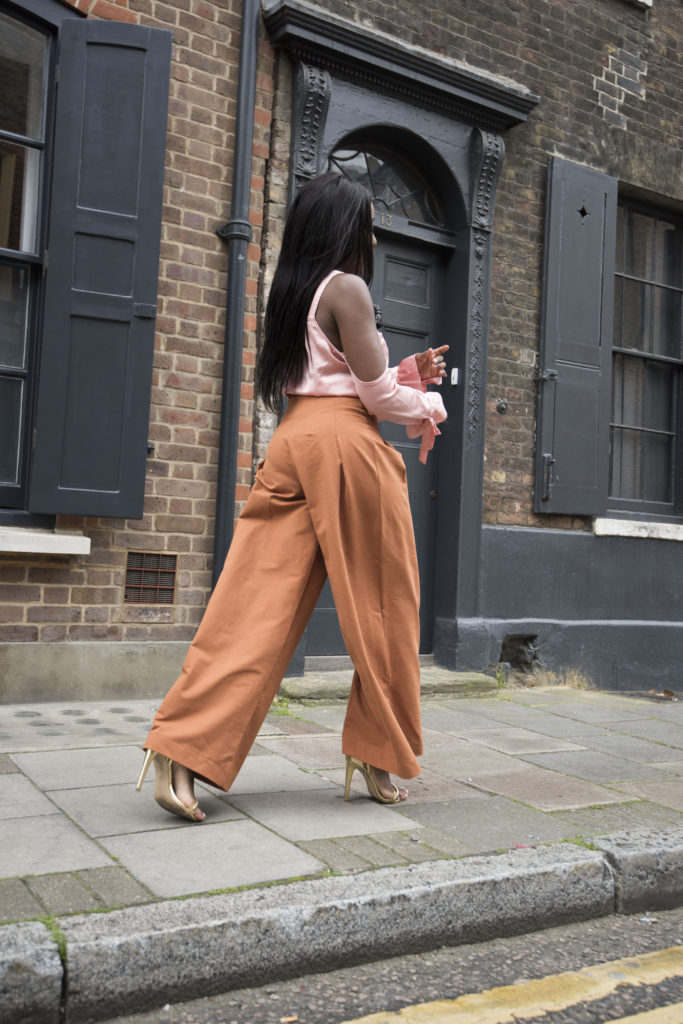 I recently have been expanding where I shop, and I popped into H&M and checked out their trend collection. FYI – It is one of the best high street offerings in the market. It really has runway trends as high street pieces, which isn't as known to all general customers, unless you are fashion, fashion girl (in my opinion)! I fell in love with these wide length pants as it is a solid material which holds the shape of the trousers. The warm dirty orange is the perfect autumn colourway for this season. 
I paired it up with a satin top with a cut of shoulder and frill end sleeve. I love the mix and match of the two tones paired together. 
Lately, I have been so busy settling into a new job role that I have been very excited to be doing and immersing myself into that. So apologies for the delayed post! As you know I work in marketing and that is a separate journey from blogging that I enjoy. I definitely will be sharing more, but into the new year. 
For me having more than one stream of income is SO important, as we get older we should be thinking about how you want to live your life. So I focusing on setting up my streams of income using my skills and gifts to be purposeful. So as there are high and lows in the social media world, be mindful to build a life that is lucrative off of it. 
Trousers – H&M (similar)
Top – Asos
Shoes – River Island 
Photography – Burchardtlens 
Olivia Gold x