White Summer Lace For The Win! 
White lace In summer is a cute, fun and chic ensemble to style during the season. I have always loved the colour white and would always wear it as my birthday dress colour in the past, just because the shade is so regal. White is the perfect colour that stands out without being too 'loud'. It it a classic, neutral tone that works with a many other colours.
I bought this sheer lace blouse which I got from Zara and knew how I wanted to wear it. I preferred the larger fit so that I could throw it over a top or bra-let which I have here. But in future I can also wear it as a throw over, over a bikini. A versatile piece that you can style in different ways is alway handy!
Keeping it classic I wore, flared white trousers and a cream bra-let and accessorised with my new white my Chlòe inspired white hand bag from Mango!
Thought Piece – Gram Generation vs Doing The Work
currently I have been thinking, as i always do about the gram generation that I am in an how we shouldn't get lost in the sauce of watching too much and just do the work. With the 'Gram Generation' where people are constantly showing off what they've got, done or achieved. You can get caught up just watch and who has time to just be watching? Its crazy how you can get lost in the sauce of being the person to 'catch the tea' or see what's popping first.
The disadvantages of this, is HUGE. Being in my mid-20's the time is now it put in the work and craft and shape the career and life that i want for myself. I think many of readers can relate to this, as I am aware that many girls that follow my blog, Instagram  or twitter are hardworking girls trying to make it. Even though we support each other and visit blogs, watch Youtube video's and all things like that. The message here is to use that as inspiration to focus what you want to achieve and crack on with it. As I said In my #Lifeofamarketinggirl post, its better to take risk than stand still!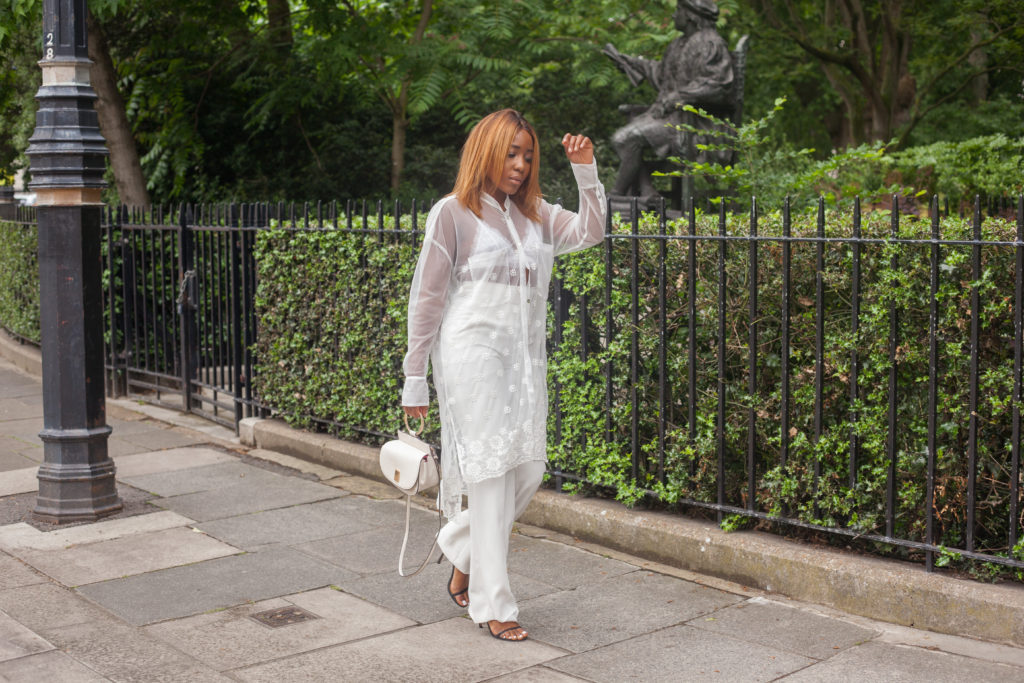 Trousers – Zara (previous season style)
Top – Forever 21 (old)
Shirt- Zara
Bag – Mango
Shoes – Stuart Weitzman
Photography – Vinn
Olivia Gold x