For the love of beauty, I stepped outside of my comfort zone and I got a Micro blading treatment done by Raffinee by Lola. I was a little bit scared at first, as I didn't know anything about the treatment and what it entails but Lola talked me through every step of the way and I am so happy with my results and now have the perfect eyebrows for my face.
My before and after picture below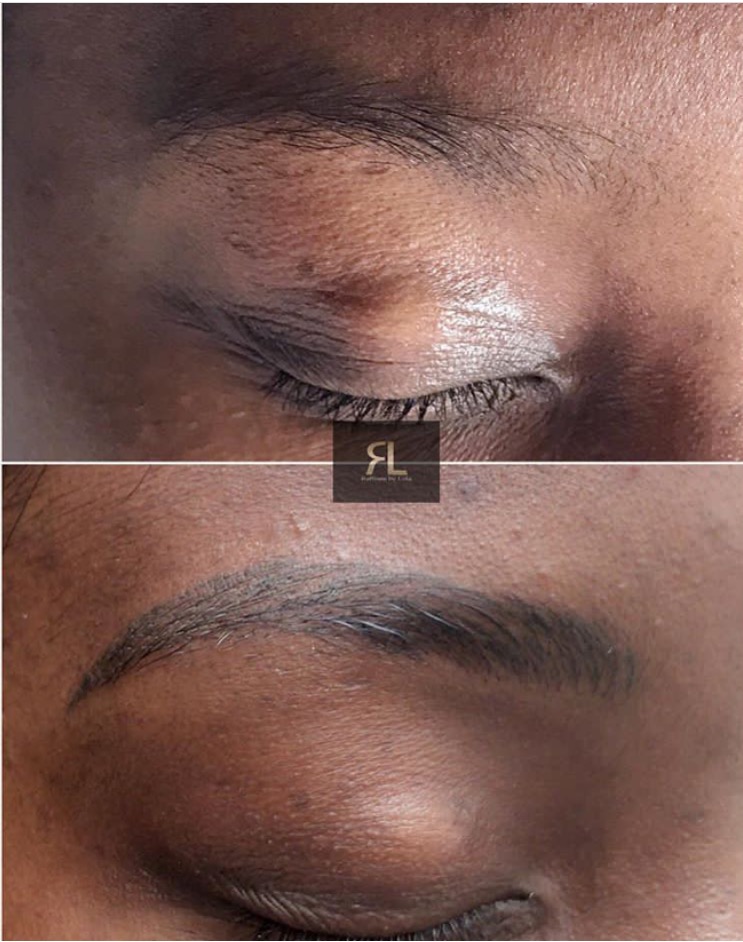 The Process of Microblading
The microblading eyebrow treatment takes up to 2 hours to perform. Following the treatment, the healing process can take up to 2 weeks. In order to get the best results and to ensure better pigment retention, a top-up is recommended 4 to 6 weeks after your initial treatment.


The treatment is done using a very fine blade (made up of 10-16 tiny, fine needles configured into a blade shape) to deposit pigments into the epidermis. The strokes appear and remain crisp and extremely fine. The area where the treatment is applied is numbed using a numbing gel.
The pigments used in this method have been formulated to match your original eyebrow color, and if the eyebrows are still present, blend perfectly into the existing hairs.
The results can last anywhere from 1 to 3 years, depending on different factors such as clients skin type, sun exposure, chemicals contained in creams and beauty products applied to the skin which could fade and break down the pigment sooner etc.
It does look amazing and now my eyebrows are perfect all the time as I have perfect eyebrows
Olivia Gold x