Have You Got Your Winter Coat Yet?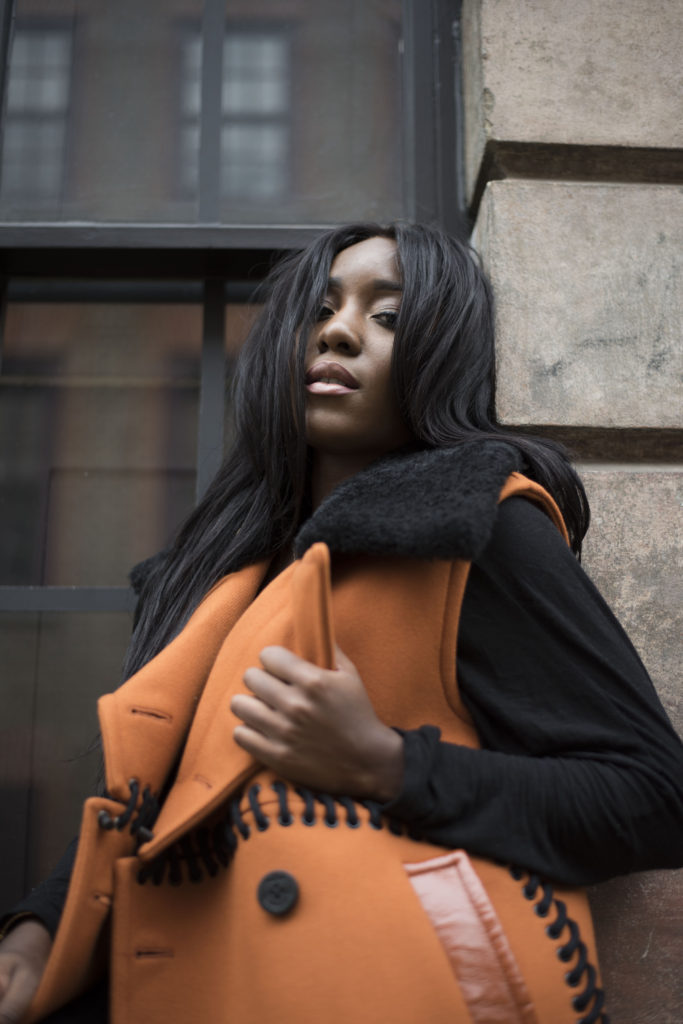 Well, I have! Sort of. As you may have read in previous posts I'm all for comfortable clothing these days. Nothing comes more comfortable than a sung winter coats and jackets. That was one of my top items to shop for and did I get a bargain?! It is all down to @ldnsamplesales. It is a company that shares the latest designer sample sales. To be honest, when I saw that Phillip Lim was having a sample sale I wasn't sold just because I didn't want to spend any more money (as I have of recent) but then you know what happens when you and your girls together lol. Shopping! I ended up in the Phillip Lim sample with this amazing rabbit fur shearling waistcoat which retails at £1,200 but I got it for £50.00!
I kept it simple and rocked a wide length PJ style trousers from MissGuided and a low cut oversized top. For a dressy look, I styled it with Pigalle's which is a perfect look for a winter date night fit. But champion casual vibes, I do regularly wear the waistcoat with sneakers/vans, jeans, and a T-shirt. This stunning Phillip Lim gem jacket dresses up your day look so easy, which is great as I don't have to put that much thought into your day look when I wear it. 
Jacket – Phillip Lim
Trousers – MissGuided
Shoes – Christian Louboutin 
Photography – Burtchedlens 
Olivia Gold