When spring begins I always feel a sense of excitement and happiness. The sun tends to bring a feeling of relaxation, which is needed!
With more sunny days ahead I have been trying to keep to my style objective, experimenting with brighter and fun colours. I think I am doing ok so far (always room for improvement)! I paired a nude mini leather skirt, with a black silk cami and a white blazer. I actually miss wearing a blazer, it really completes for a simple, classy and chic look. To add some edge I wore black open toe cut-out knee high boots which I got for £35.00 from £120.00 in Topshop's mid-season sale! I was super happy and surprised by the final price, what a steal! If you are looking for seasonal gems, I think now is a good time to get shopping.
My advice – Get summer glam ready but on a budget, dont spend more than you need to.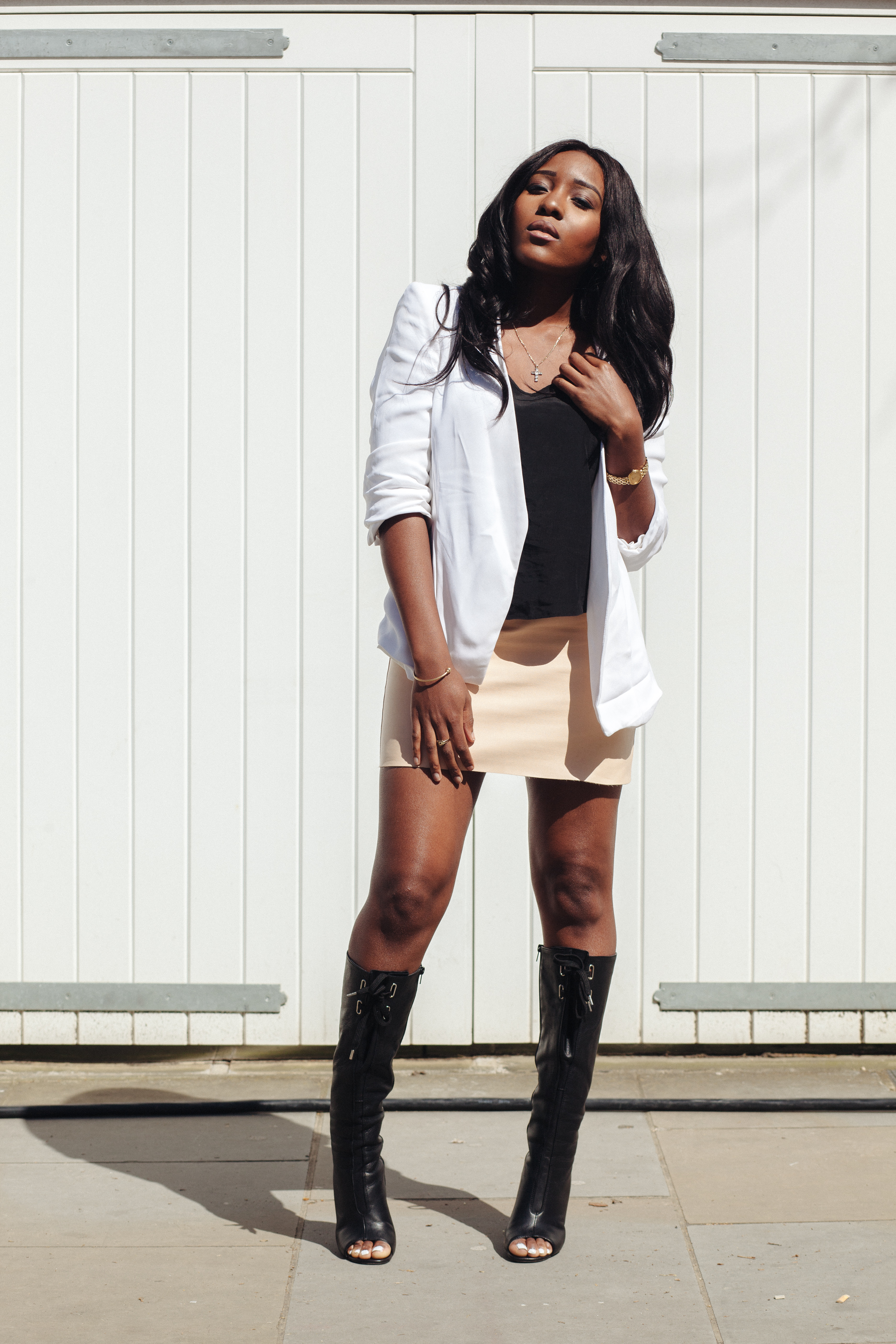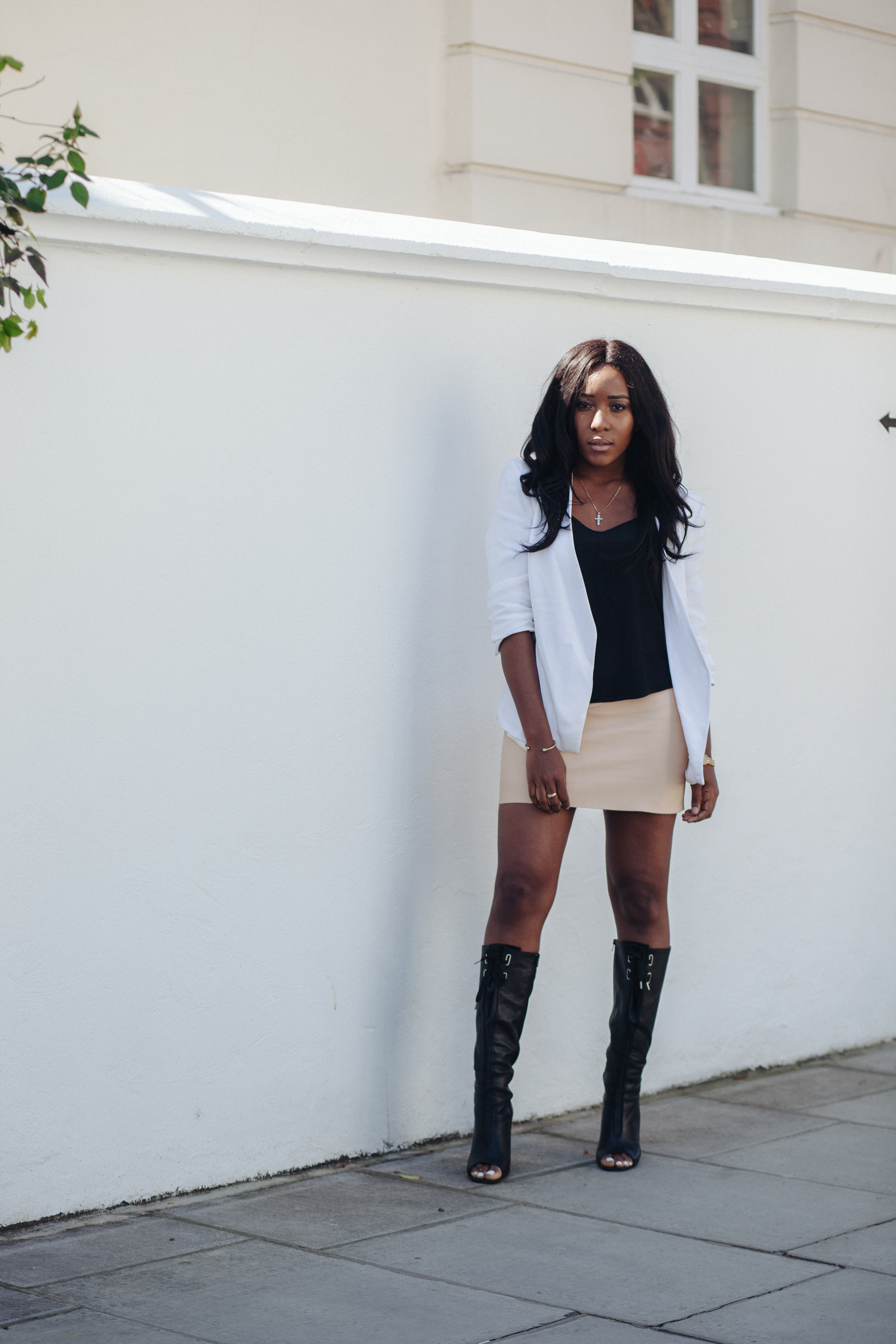 Topshop – Boots (something similar)
American Apparel – Skirt
Asos – Cami
Zara – Blazer
Photography: Vinn
Olivia Gold x