Mac Jackets are oh so necessary when the sun is 'sometimish' and the wind is more consistent than the sun.
A few weekends ago it was a very busy one. Non stop running around starting with shooting content for the blog and writing reviews and insights for the #lifeofamarketinggirl segment, which i hope you guys are enjoying! Then I whisked my way to the other side of London and had an afternoon brunch hosted by a lovely blogger friend @bdblggr you may be following her if not, you should do so! We ate and talked for ages, not really about but life and evolving as we are in our mid 20's. Lastly I then ended Westfield shopping with my friends shopping!
ISA LOOK
I really didn't want to look 'matchy, matchy'. There was a voice in my head that was saying' mix it up, wear something random. And that's exactly what I did. I knew I wanted to be comfortable so wearing tight clothes was not a desire. I threw on this stripy shirt from Zara which is so easy to wear with anything. I paired the top with comfortable stretchy jeans from Zara (that shop is giving me luxury visuals right now with their pieces) and completed my look with Next's blue Mac jacket and leather Zebra pumps.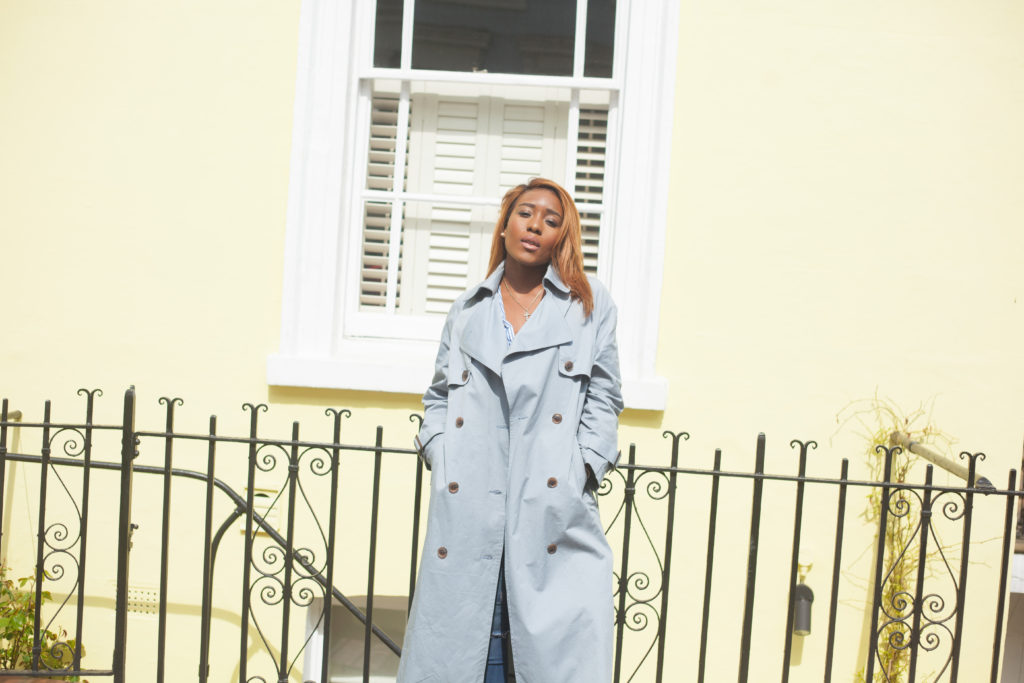 I was comfortable, chic and free. A style combo I recommend for any city girl running round trying to do it all!
Jeans – Zara (old)
Top – Zara (old)
Shoes – Next 
Mac Jacket – Next 
Photography – Vinn 
Olivia Gold x