I am so excited for Spring and can finally say it is here, well kind of. London has been confused with the weather conditions. one minute its nice outside, the next day its raining. But with the longer brighter days it's all a good sign. 
This time of year I really start to have fun with my wardrobe, my style comes to life during spring/summer season. I like to play with colour, shapes and textures. And not having to worry about layering to keep warm or your whole outfit being overpowered by a huge coat. That is a style killer for me to be honest.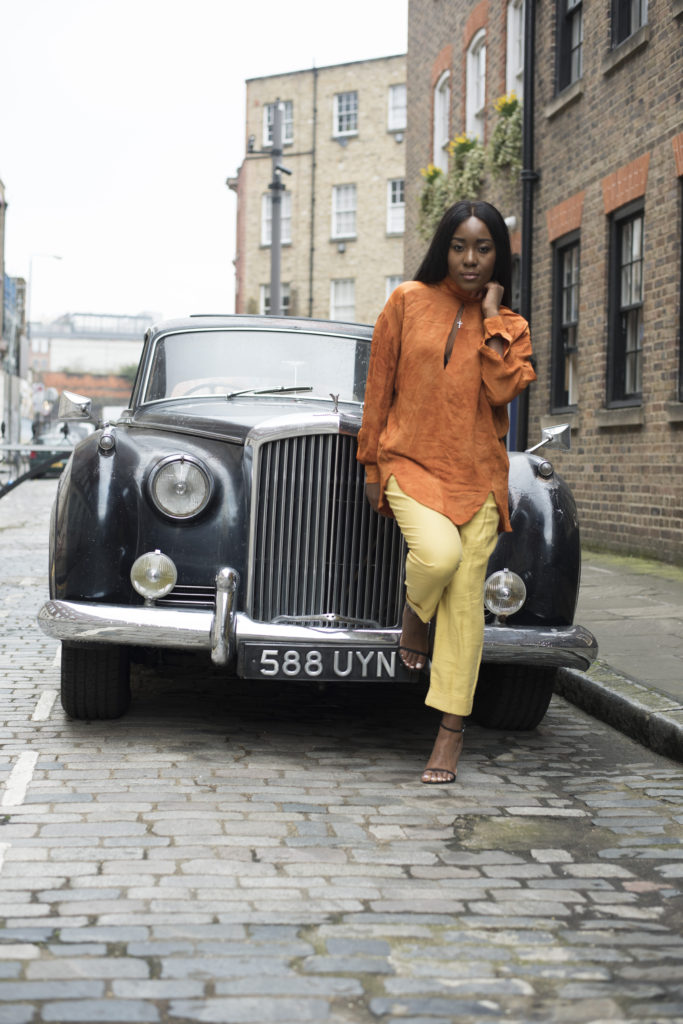 What are you guys looking forward to this summer? For me, it's travelling exploring London, working on cool projects and most if all 'living my best life'! 
I shot this really cool spring look, wearing yellow tailored Zara pants that I got in the sale. I paired it with old season H&M studio blouse. It really gives a bit of the 70's style with the baggy arms and turtleneck detail, which I love. I paired it with black Stuart Weitzman sandal heels for a classic finish. I know that I could dress it down but personally, i think heels give it a classy finish. 
Yellow and orange are set to be s big colour trend for spring/summer 19, which I got into on during a fashion trend forecasting meeting at work. These tones remind me of the winter leaves fallen due to autumn being over and making room for new vibrant green leaves to grow and welcome the summer season. I shot this look next to vintage Bentley, which gave a great visual representation of London and the city that I live in. Would you rock this look? If so, I have linked below where you can replicate this look from 🙂
Top – H&M (old) 
Photography – Michalbdt
Olivia Gold x