Embellishment Is The New Statement Piece
I may be late or may be early, but I don't always follow trends. But I have now introduced the embellishment trend into my wardrobe. When I saw this skirt I thought I had to have it. I never really wear glitter and sparkle, I previously went quite simple and nude tones. But I feel like I am trying new things. I said in my last few fashion posts that my style is evolving I don't want to be put in a box when it comes to style. So I am buying what I love and what will stand the test of time. A mix of timeless and statement pieces for the wardrobe.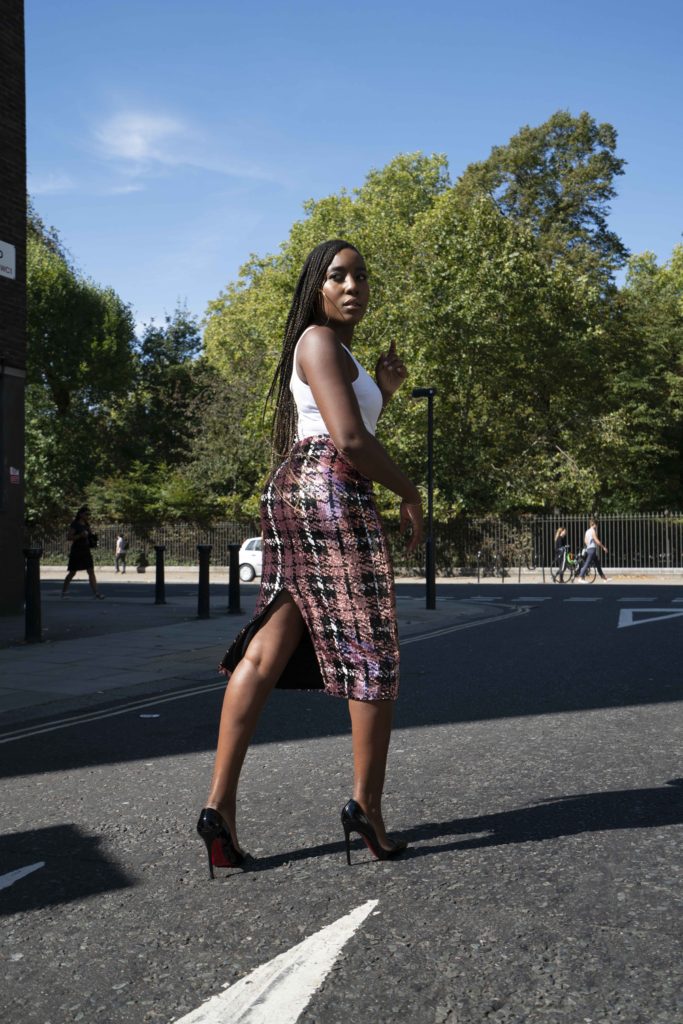 When I think of embellishment I think of designers such as Balmain, Giuseppe Zanotti, Moschino, Julien MacDonald and many others. They really use glitter and crystals to elevate the look of a dress and shoe. It adds glamour and makes the outfit a clear show-stopping moment.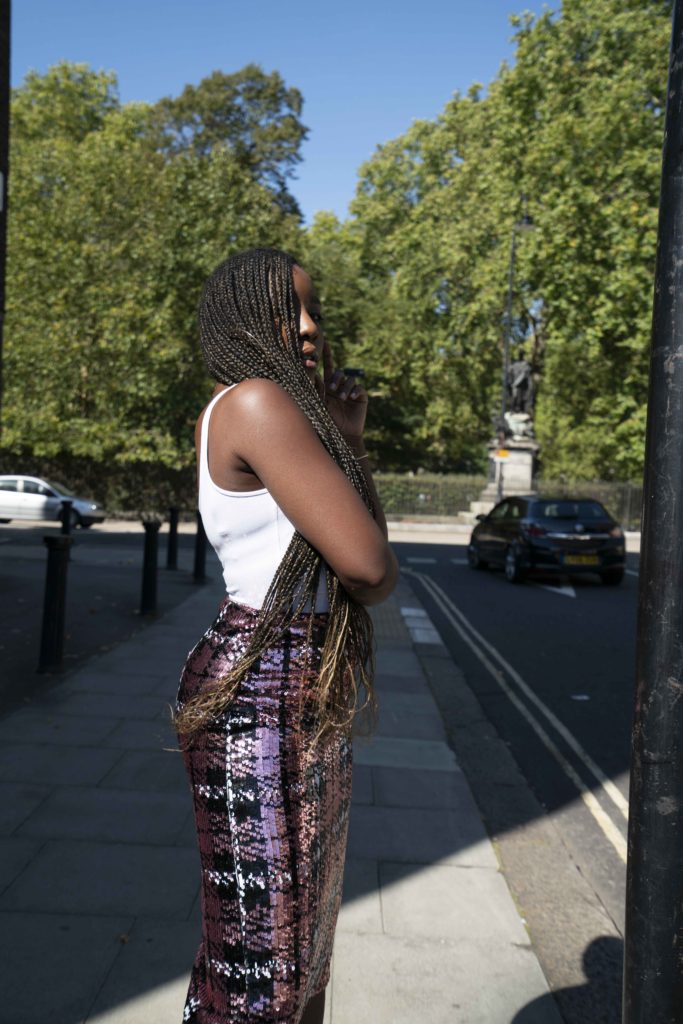 That's how I feel when I'm getting dressed to go out and where this skirt its a statement and sparkles from afar. I bought this skirt from Zara and it's only £30.00 which is an amazing price point for a skirt like this. It is sewn really well and doesn't look like it will fall apart. I kept the styling simple so I could focus on the fun detail of the skirt.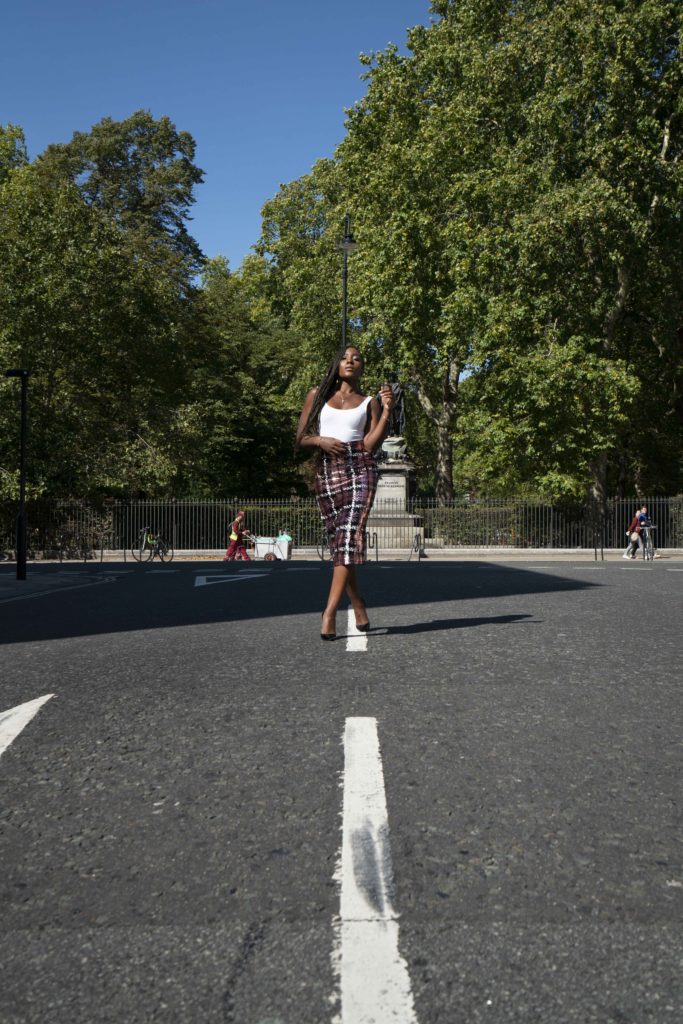 I wore a white top from Primark (great quality 100% cotton) which I intend on buying loads more. but yes, a simple top, paired with classic Christian Louboutins. For winter the is to still wear embellishment but with jumper and boots for that those winter statement moments. Remixing your key staples really help you get the best out of clothes in your wardrobe. So plan on seeing remixed outfits on my Instagram, where I post all of my #ootd moments.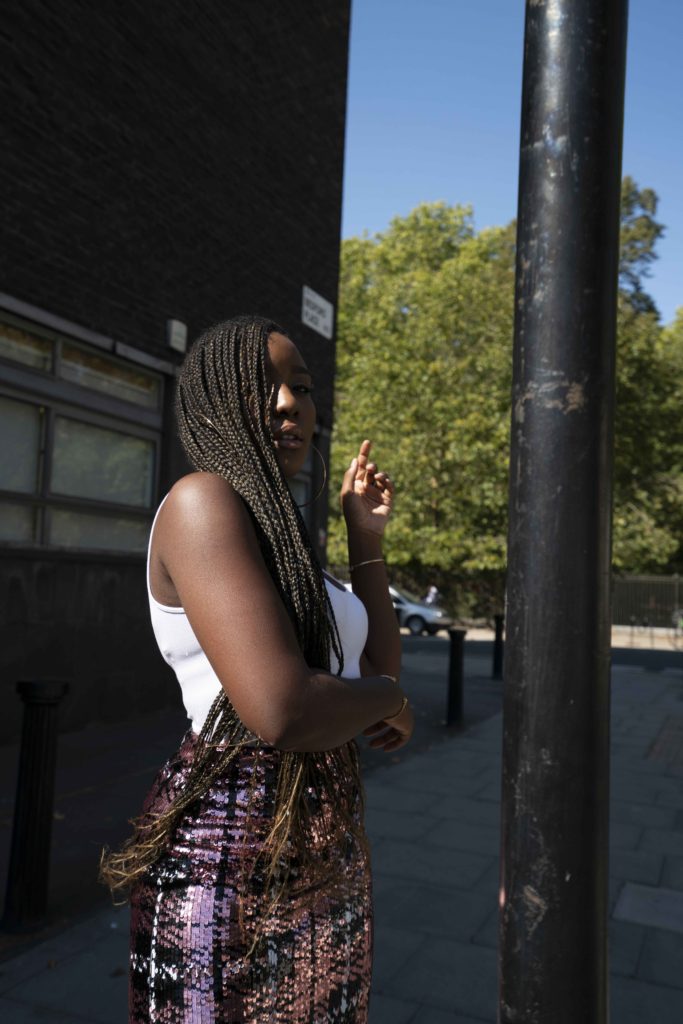 Skirt – Zara 
Top – Primark £3.00
Heels – Christian Louboutin 
Photography – Michal