"Freedom – Your Place Of Solitude"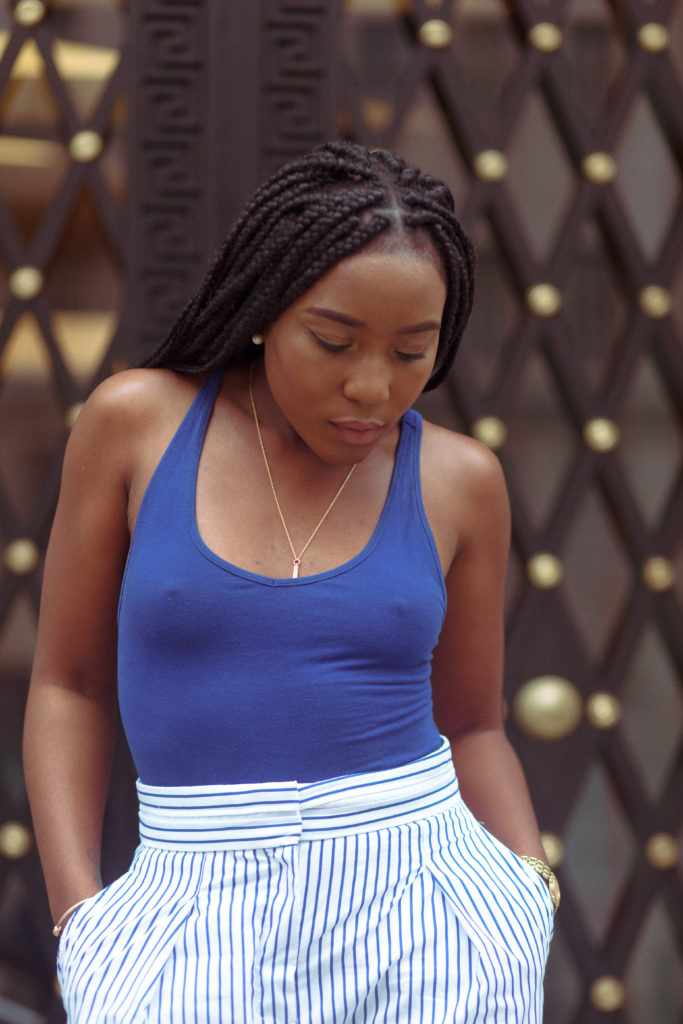 Freedom is one of those intangible things that we all want. Whether it is financial freedom or career freedom we cannot deny our hunger for it. When I shot these pictures I had just got back from holiday and felt free lol. I spent a week not worrying about anything back in London, I just woke up looked at my boyfriend feeling grateful that God has blessed me with such an amazing man, we laughed together and decided what we wanted to do that day and we did what we wanted. Doesn't that sound like freedom? Plus I had a beautiful tan which I cannot wait to top up again.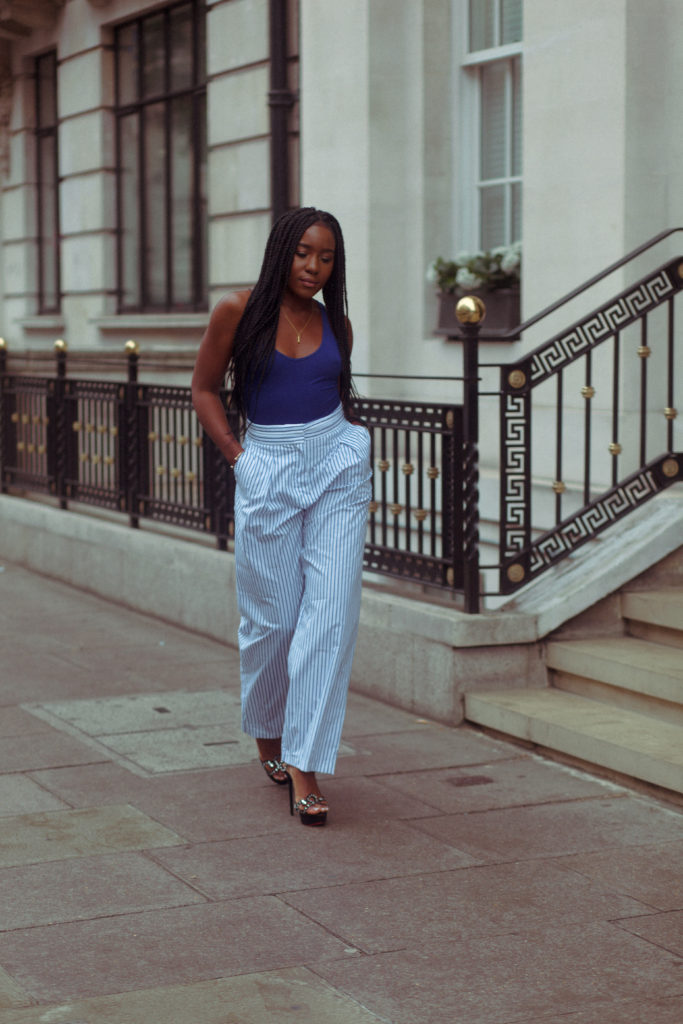 I have been doing some soul searching and out of all the things I want out of life like money, dream house, dream wardrobe lol. More than anything I want everlasting freedom. I googled freedom and have shared what the definition is of freedom:
"The power or right to act, speak, or think as one wants."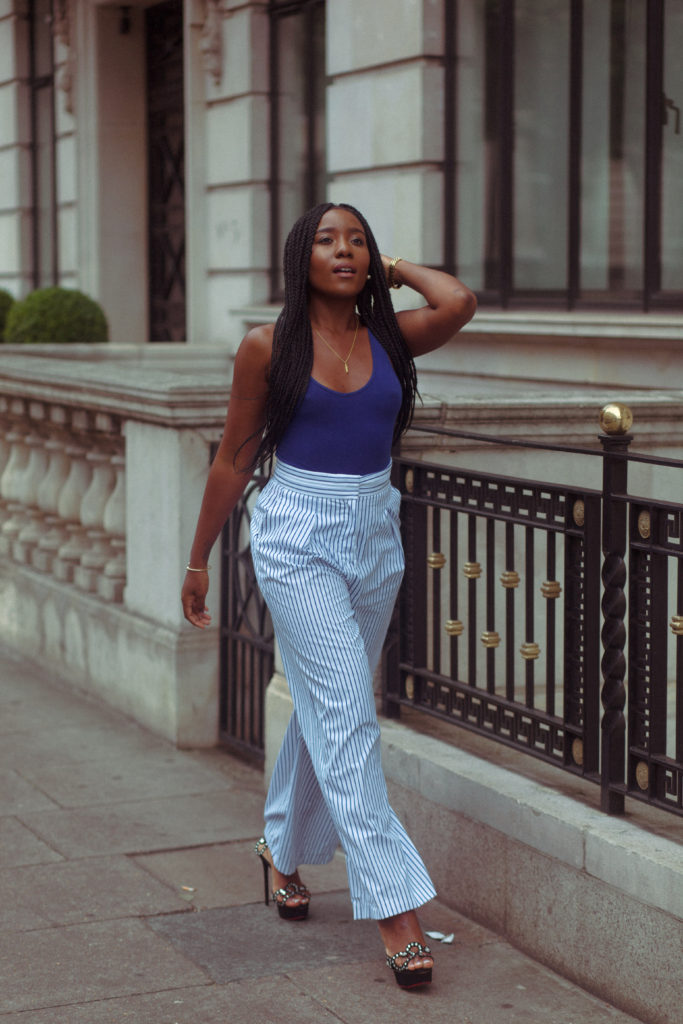 It doesn't even mention money or any material substances you think provides freedom, which is a reminder that freedom starts from the mind and finding solitude in that.  Your circumstances good or bad does not define freedom it is more your state of mind.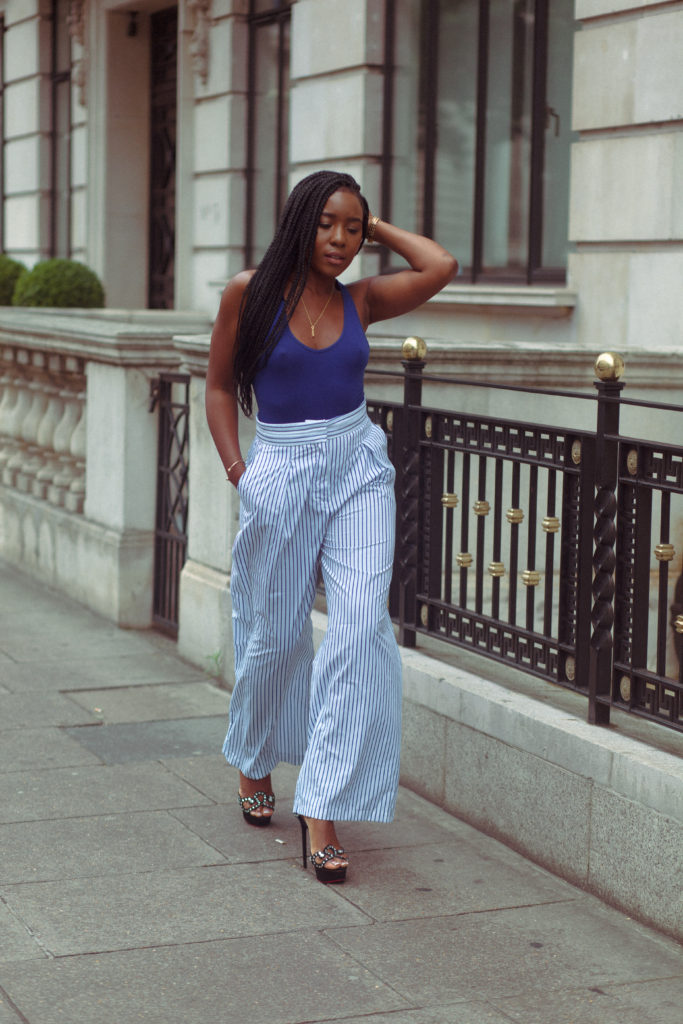 This also has a connection to style. When I feel and look good I feel free. I feel at my best when I present my best authentic self,  that to me is also freedom. This is something I always want to evoke as my style journey evolves over time.  As we grow it's so important to remember freedom is not through material things and more about freedom and happiness in the mind first!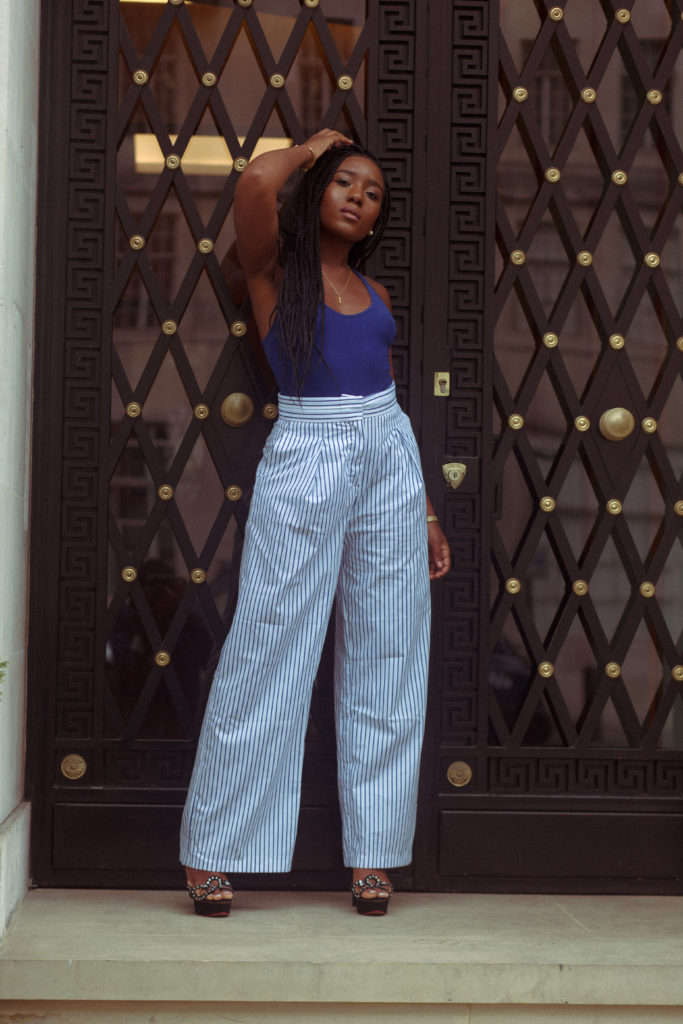 Trousers – Zara (sold out now)
Bodysuit – American Apparel (similar option linked)
Heels – Charlotte Olympia 
Photography – Vinn